Boat rentals for groups in Cabo San Lucas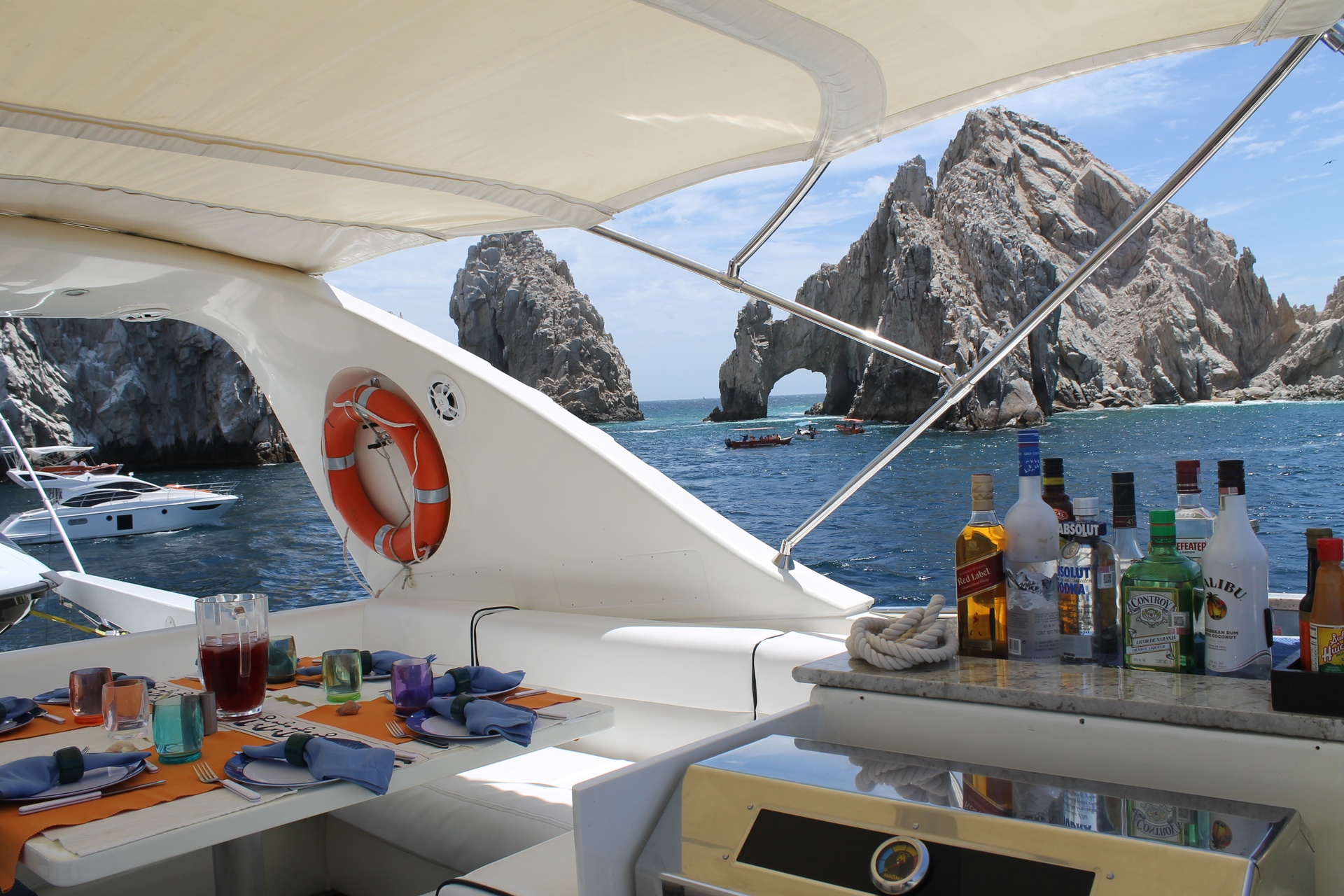 Luxury groups yachts in Cabo can hold up to 50 people on board. After that number of people, there are big groups boat charters, design for all kind of parties like weddings, for example. Special events boats in San Lucas include food and drinks, but more things can be added to your party. Things like musicians, light and sound systems, judge, wedding planner, floral arrangements and more. All sort of party events can be done such as incentive trips, cocktails, graduations nights, celebrations of all kinds, birthdays, conventions, corporate events, etc.
Please let Cabo San Lucas Boat Group Rentals know your needs so the best event can be done in the Sea of Cortes.
Watch sunset while getting married nest to Can San Lucas's Arch.
Cabo at night is a great option too, with fresh air all the time, watching the stars and the lights from the beach hotels and bars.
If more than 300 people, 2 or more boats can be hire to make your special reunion possible.